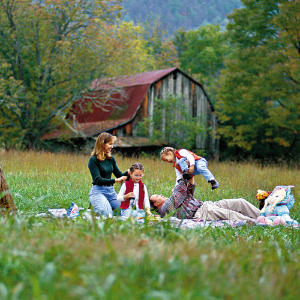 At times I struggle to remind myself of why we chose to homeschool in the first place. What Biblical principles led us here? I want to catch that vision again.
Oh yes… I remember… I look back to our little "Mission Statement" that we wrote up so many years ago. I am so glad I took the time to write down our thoughts, as they now encourage me and help direct our steps, influence our choices, bring clarity to our vision for our family and our children.
Here is a portion of it: "… We consider homeschooling a means to an end… the end being a family that loves and serves the Lord, and a Country that can continue to be free to do these things. We are practicing Biblical homeschooling rather than Government homeschooling, because we believe that the government schools do not share our vision for our family or our country. We are deliberate about choosing to disciple and train up our children without any interference or "help" from the public schools. We believe that God commands us to train up our children and disciple them in the ways of the Lord and to protect and shelter them, understanding that we are the "gate-keepers" for our family…. "
Maybe you also need some encouragement to finish this task, renew your vision for home-discipling your children. Maybe you need a "mission statement" for your family and homeschool? Whatever that looks like for you, whether it is actually written down, or is bouncing around in your head and heart, I encourage you to be true to it, and continue the journey God has put on your heart, for your family. Of course, the Bible is our ultimate compass, a light to our path. Seek the Lord, look to His Word, and take advantage of the many people and resources God uses to encourage us in this calling of homeschooling.
~Lynn

A family mission statement can be one word that you put on your refrigerator. It can be a special Bible verse that your family chooses to  live by and make your very own.  It can be a song, a poem or a hymn.  A family mission statement will help remind you to remember your long term goals…to see the big picture and to not focus on the difficult day to day struggles. A family mission statement should not be put away in a folder somewhere or stored in a file cabinet.  It should be in your Bible, on your fridge or even in a picture frame on your piano.  You can  put it in your scrapbook next to your family photo.
You need to see it often and if you are a homeschool Mom who get's discouraged like I do sometimes, you need to read it over and over again….and even add or change it a bit once in a while.  You need to read it to your husband and to your children and even your children's grandparents especially if they are living with you or spending time with you.  It's helpful so that your whole family can be working together, understanding what your ultimate goals are.  My husband and I are planning a date night soon……..maybe we will talk about our family mission statement once  again.  ~Anne