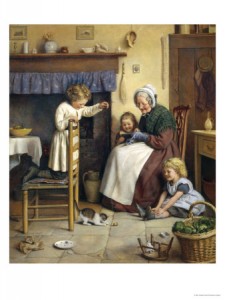 "Cooked long and slowly, the beans are soft yet chewy. This Southern technique may upset nutritionists and French gourmets, but it's a surefire way to make folks love you." So for a special meal like Thanksgiving, Christmas, or Sunday supper making green beans with onions and bacon will be a special treat!
Saute bacon and onions in large saucepan until bacon is crisp.
Add green beans, season, cover with water, and simmer covered for 2 hours. Add sugar and simmer 30 more minutes.
6 slices bacon, chopped
2 onions, sliced
1 pound green beans
salt and pepper, to taste
2 tablespoons sugar