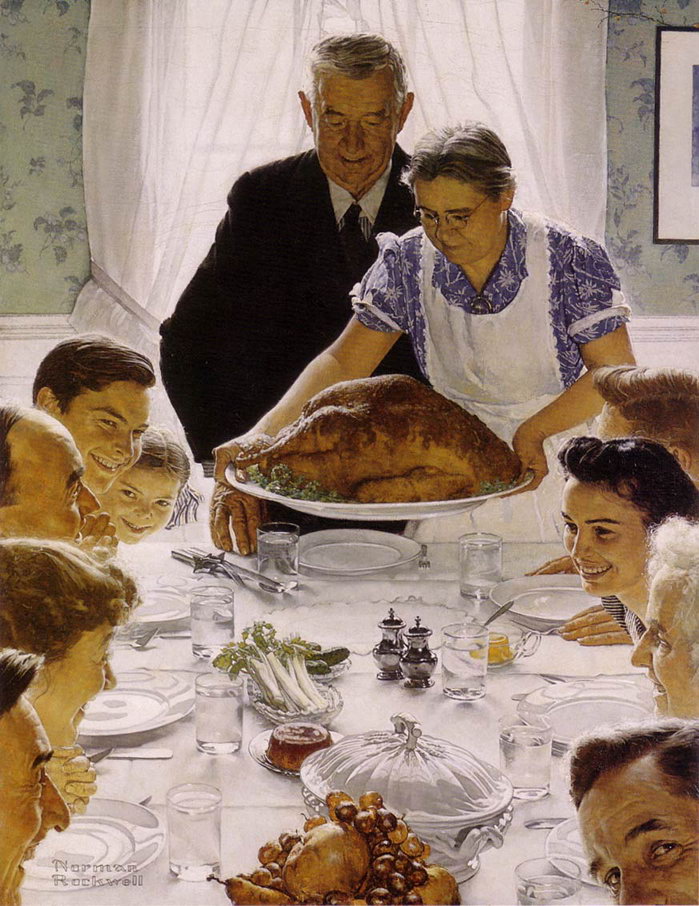 Our Father in Heaven,
We give thanks for the pleasure
Of gathering together for this occasion.
We give thanks for this food
Prepared by loving hands.
We give thanks for life,
The freedom to enjoy it all
And all other blessings.
As we partake of this food,
We pray for health and strength
To carry on and try to live as You would have us.
This we ask in the name of Christ,
Our Heavenly Father. Amen
~H. Jewell
Creamy Carrot soup with Scallions
2 tablespoons unsalted butter
3 tablespoons extra-virgin olive oil
1 large onion, coarsely chopped
1 quart low-sodium vegetable broth
1 quart water
2 pounds carrots, sliced 1/3 inch thick
6 large scallions, thinly sliced crosswise
1/2 cup heavy cream
1/2 cup milk
Salt and freshly ground pepper
Melt the butter in 1 tablespoon of the olive oil. Add the onion, cover and cook over low heat,  until softened. Add  broth and water along with the carrots and bring to a boil. Simmer over low heat until the carrots are tender.
Meanwhile, in a small saucepan, heat the remaining 2 tablespoons of olive oil. Add the scallions  and cook over moderately high heat, stirring, until the scallions are softened, about 1 minute.
Working in batches, puree the carrot soup in a blender until smooth; transfer to a clean saucepan. Stir in the cream and milk and simmer over moderate heat, stirring. Season the soup with salt and pepper and ladle into bowls. Garnish with the scallions  and serve.
Cheese Log & Crackers
16 oz cream cheese
2 tbsp butter
2 c. grated cheddar cheese
2 tsp pimento, diced
2 tsp Worcestershire sauce
1 tsp lemon juice
opt. chopped nuts and/or dried parsley
Beat cream cheese with butter. Fold in remaining ingredients and blend well. Chill, then form into 2 balls or logs. Roll in nuts and/or parsley, to decorate. Wrap and keep refrigerated until ready to serve. Serve with crackers.
Rosemary Roasted Turkey
3/4 cup olive oil
3 tablespoons minced garlic
2 tablespoons chopped fresh rosemary
1 tablespoon chopped fresh basil
1 tablespoon Italian seasoning
1 teaspoon ground black pepper
salt to taste
1 (12 pound) whole turkey
Preheat oven to 325 degrees F (165 degrees C).
In a small bowl, mix the olive oil, garlic, rosemary, basil, Italian seasoning, black pepper and salt. Set aside.
Wash the turkey inside and out; pat dry. Remove any large fat deposits. Loosen the skin from the breast. This is done by slowly working your fingers between the breast and the skin. Work it loose to the end of the drumstick, being careful not to tear the skin.
Using your hand, spread a generous amount of the rosemary mixture under the breast skin and down the thigh and leg. Rub the remainder of the rosemary mixture over the outside of the breast. Use toothpicks to seal skin over any exposed breast meat.
Place the turkey on a rack in a roasting pan. Add about 1/4 inch of water to the bottom of the pan. Make a tent out of tin foil to put over the bird, uncover during the last 30 minutes of roasting. Roast in the preheated oven 3 to 4 hours, or until the internal temperature of the bird reaches 180 degrees F (80 degrees C).
Grandma's Southern Dressing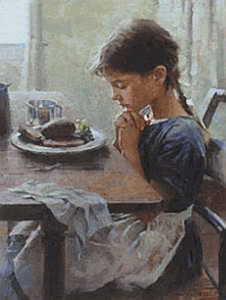 4 cups day-old breadcrumbs
4 cups crumbled cornbread
4 cups crumbled biscuits
1 cup finely chopped yellow onion
1 cup finely chopped celery
1/4 cup chopped green onions
1/4 cup finely chopped fresh parsley
1-1/2 teaspoons sage
1 teaspoon salt
1/4 teaspoon pepper
1/2 cup melted butter
2 eggs, slightly beaten
2-4 cups chicken broth (or more if needed)
Pre-heat oven to 350F.
In a very large mixing bowl, combine bread crumbs, crumbled cornbread, crumbled biscuits, yellow onions, celery, green onions, fresh parsley, sage, salt and pepper. Toss well. Add melted butter and eggs; mix. Add chicken broth, a little at a time, mixing lightly, but well. Add enough broth to make mixture extra moist. Place mixture into a well-greased baking dish.
Bake about 45 minutes or until top is golden brown.
NOTE. This can be made ahead of time by mixing everything together, placing it in the well-greased baking dish, covering with foil, and refrigerating.
To bake, remove from refrigerator and let sit at room temperature for about 30 minutes. Then, remove foil and bake for about 45 minutes.

Sweet Potato Casserole
4 medium Sweet potatoes or — yams (about 2 lb)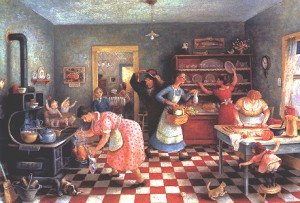 1/4 cup Packed brown sugar
1/4 cup Butter
1/2 teaspoon Salt
1 Can (8 oz) crushed — pineapple
1 tablespoon Packed brown sugar
1 tablespoon Butter
1 teaspoon Water
1/2 teaspoon Ground cinnamon
1/4 teaspoon Ground nutmeg
1 1/2 cups Miniature marshmallows
1/4 cup Chopped pecans
1. Wash sweet potatoes. Prick each 2 or 3 times with fork to allow steam
to escape. Arrange in oven at least 1 inch apart. Microwave at HIGH (100%)
until fork-tender, 8 to 10 mins. Cover and let stand 5 minutes.
2. Peel and slice potatoes. Place in 2-quart casserole. Add 1/4 cup butter
and the salt. Mash until no lumps remain. Mix in pineapple. Microwave at
HIGH (100%) 2 minutes. Stir and set aside.
3. Place 1 tablespoon brown sugar, 1 tablespoon butter, the water,
cinnamon, and nutmeg in medium bowl. Microwave at HIGH (100%) until butter
is melted, 1 to 1 1/2 minutes, stirring after half the time. Add
marshmallows; toss to coat. Top sweet potato mixture with marshmallows.
Microwave at HIGH (100 % until the marshmallows are melted and potatoes are
heated through, 2 to 4 minutes. Sprinkle with pecans.

GARLIC MASHED POTATOES
2 pounds potatoes, peeled and cut into large chunks
8 cloves garlic, peeled and smashed
1/4 cup whipping cream
2 tablespoons butter, softened
1/2 teaspoon salt
1/4 teaspoon ground black pepper
Add potatoes and garlic to a large saucepan; cover with 2 inches of water. Bring to a boil and simmer until tender, about 15 to 20 minutes. Drain well and put back in pan. Add milk, butter, salt and pepper; mash with a potato masher until creamy. Serve immediately.
The secret is cooking the garlic with the potatoes, then mashing them up together. A great side dish that is sure to please. Enjoy!

GREEN BEAN CASSEROLE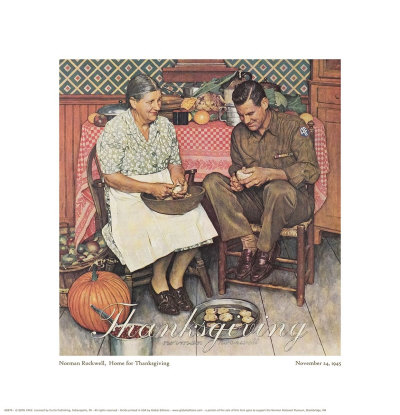 1 c. chopped onion
2 tbsp. bacon fat
2 c. canned tomatoes
1 c. diced celery
1/2 green pepper, chopped
1 tbsp. sugar
1 tsp. salt (or less)
1/2 tsp. pepper
1 bay leaf
1 tbsp. chopped parsley
1 clove garlic, crushed
1 1/2 lb. green beans, French
Grated sharp cheddar
Buttered bread crumbs
Bacon (optional)
Saute onion in bacon fat. When light brown, add tomatoes, celery, green pepper. Season with sugar, salt, pepper, bay leaf, parsley and garlic. Simmer for 30 minutes, stirring frequently. Remove bay leaf and garlic. Boil green beans in lightly salted water until tender; drain. Place alternate layers of beans, tomato sauce, cheese (and bacon, if desired) in a buttered casserole. Top with buttered crumbs and bake in preheated 325 degree oven for 25 minutes. Serves 6-8.

Autumn Jewels Gelatin Salad
1 cup cranberries
2 apples
1/2 cup sugar
6 ounces red gelatin
15 ounces crushed pineapple
1 cup celery — diced
1/2 cup nuts — chopped
2 cups boiling water
* Use pecans, walnuts, or a mixture of both.
Chop the cranberries, apples and celery into small pieces. Drain the
pineapple and save juice. Combine cranberries, apples and sugar; cover and
refrigerate while preparing rest of salad.
Combine gelatin with boiling water and stir until dissolved. Add
enough water or fruit juice (apricot nectar, strawberry nectar etc.) to
pineapple juice to equal 1 cup. Add this to the gelatin mixture. Chill in
refrigerator until slightly thickened.
Combine the cranberry-apple mixture with celery, drained pineapple
and nuts. Stir into gelatin mixture. Pour into lightly greased mold or
into individual serving molds. Chill until firm. Unmold and serve on a bed
of lettuce or garnish with sour cream or slightly sweetened whipped cream
and a very light sprinkling of cinnamon.
Cranberry Spinach Salad
1 tablespoon butter
3/4 cup almonds, blanched and slivered
1 pound spinach, rinsed and torn into bite-size pieces
1 cup dried cranberries
2 tablespoons toasted sesame seeds
1 tablespoon poppy seeds
1/2 cup white sugar
2 teaspoons minced onion
1/4 teaspoon paprika
1/4 cup white wine vinegar
1/4 cup cider vinegar
1/2 cup vegetable oil

Prize Winning Apple Pie
FILLING:
6 tart apples (Granny Smith, Jonathan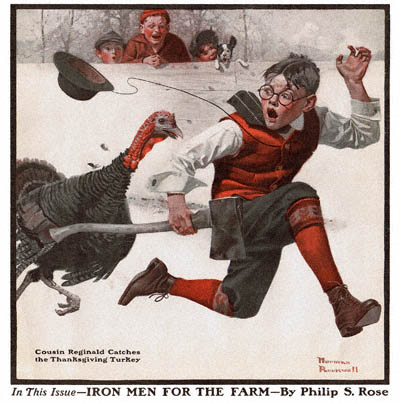 or Pippin), peeled, cored, sliced
2/3 cup granulated sugar
Water
2 tbl. cornstarch
1 Tbl. butter
1/2 tsp. cinnamon
Pinch of nutmeg
PASTRY:
1/2 cup butter, softened
1/3 cup firmly packed brown sugar
1-1/4 cup all-purpose flour
1/2 cup chopped pecans
TOPPING:
1/2 cup all-purpose flour
1/2 cup chopped pecans
1/4 cup firmly packed brown sugar
1/2 tsp. cinnamon
1/4 tsp. ginger
1/8 tsp. mace
1/4 cup cold butter, cut up
FILLING:
Combine apples, sugar and 1/2 cup water in a large skillet. Bring to a simmer over medium heat, then cover and cook 5 minutes. Dissolve cornstarch in 1/4 cup water in a small bowl; stir into apple mixture. Bring to a boil, then cook, stirring occasionally, for 2 minutes. Remove from heat. Stir in the butter, cinnamon and nutmeg. Cool.
PASTRY:
Beat the butter and brown sugar in mixing bowl with an electric mixer on medium speed until light and fluffy. With mixer at low speed, beat in the flour and pecans. Press dough into a 10-inch pie plate and refrigerate 10 minutes.
TOPPING:
Combine flour, pecans, brown sugar, cinnamon, ginger and mace in a medium bowl. With a pastry blender or 2 knives, cut in the butter until mixture resembles coarse crumbs. Set aside.
Preheat oven to 400ºF. Spoon filling into the pastry shell. Sprinkle topping evenly over apples. Bake for 10 minutes. Reduce oven temperature to 375ºF. Bake for 30 minutes more or until apples are tender. If topping browns too quickly, cover loosely with foil. Cool on a wire rack.
Double Layer Pumpkin Pie
4 oz. (1/2 of 8-oz. pkg.) PHILADELPHIA Cream Cheese, softened
1 Tbsp. milk
1 Tbsp. sugar
1 tub (8 oz.) COOL WHIP Whipped Topping, thawed, divided
1 HONEY MAID Graham Pie Crust (6 oz.)
1 cup milk
1 can (15 oz.) pumpkin
2 pkg. (4-serving size each) JELL-O Vanilla Flavor Instant Pudding & Pie Filling
1 tsp. ground cinnamon
1/2 tsp. ground ginger
1/4 tsp. ground cloves
MIX cream cheese, 1 Tbsp. milk and the sugar in large bowl with wire whisk until well blended. Gently stir in half of the whipped topping. Spread onto bottom of crust.
POUR 1 cup milk into large bowl. Add pumpkin, dry pudding mixes and spices. Beat with wire whisk 2 min. or until well blended. (Mixture will be thick.) Spread over cream cheese layer.
REFRIGERATE 4 hours or until set. Top with remaining whipped topping just before serving. Store leftover pie in refrigerator.
Be sure to use canned 100% pure pumpkin, not canned pumpkin pie mix.
Biscuits
2 cups all-purpose flour
1 teaspoons sugar
1 tablespoon baking powder
1 teaspoon salt
8 tablespoons butter, cubed
3/4 cup milk
In a large bowl combine flour, sugar, baking powder and salt together. Cut butter into mixture until it begins to look like cornmeal.
Make a well with flour mixture and slowly add milk into the middle. Knead dough with your fingers and add milk when necessary. Roll out dough onto a lightly floured surface and roll out to desired thickness. Cut with small biscuit cutter.
Butter bottom of skillet and place biscuits in pan. Bake for 12 minutes or until golden brown.
Happy Thanksgiving Everyone!!!!