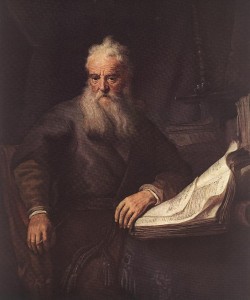 This address by the late Dr. Francis Schaeffer in 1982 is based on one of his books; A Christian Manifesto. I will be adding more of this address in our Library section. ~Anne
Christians, in the last 80 years or so, have only been seeing things as bits and pieces which have gradually begun to trouble them and others, instead of understanding that they are the natural outcome of a change from a Christian World View to a Humanistic one; things such as overpermissiveness, pornography, the problem of the public schools, the breakdown of the family, abortion, infanticide (the killing of newborn babies), increased emphasis upon the euthanasia of the old and many, many other things.
All of these things and many more are only the results. We may be troubled with the individual thing, but in reality we are missing the whole thing if we do not see each of these things and many more as only symptoms of the deeper problem. And that is the change in our society, a change in our country, a change in the Western world from a Judeo-Christian consensus to a Humanistic one. That is, instead of the final reality that exists being the infinite creator God; instead of that which is the basis of all reality being such a creator God, now largely, all else is seen as only material or energy which has existed forever in some form, shaped into its present complex form only by pure chance.
I want to say to you, those of you who are Christians or even if you are not a Christian and you are troubled about the direction that our society is going in, that we must not concentrate merely on the bits and pieces. But we must understand that all of these dilemmas come on the basis of moving from the Judeo-Christian world view — that the final reality is an infinite creator God — over into this other reality which is that the final reality is only energy or material in some mixture or form which has existed forever and which has taken its present shape by pure chance.
The word Humanism should be carefully defined. We should not just use it as a flag, or what younger people might call a "buzz" word. We must understand what we are talking about when we use the word Humanism. Humanism means that the man is the measure of all things. Man is the measure of all things. If this other final reality of material or energy shaped by pure chance is the final reality, it gives no meaning to life. It gives no value system. It gives no basis for law, and therefore, in this case, man must be the measure of all things. So, Humanism properly defined, in contrast, let us say, to the humanities or humanitarianism, (which is something entirely different and which Christians should be in favor of) being the measure of all things, comes naturally, mathematically, inevitably, certainly. If indeed the final reality is silent about these values, then man must generate them from himself.
So, Humanism is the absolute certain result, if we choose this other final reality and say that is what it is. You must realize that when we speak of man being the measure of all things under the Humanist label, the first thing is that man has only knowledge from himself. That he, being finite, limited, very faulty in his observation of many things, yet nevertheless, has no possible source of knowledge except what man, beginning from himself, can find out from his own observation. Specifically, in this view, there is no place for any knowledge from God.