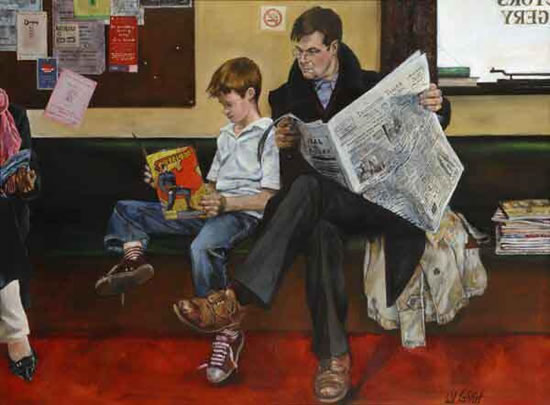 Lord, make me tolerant and wise;
Incline my ears to hear him through;
Let him not stand with downcast eyes,
Fearing to trust me and be true.
Instruct me so that I may know
The way my son and I should go.
When he shall err, as once did I,
Or boyhood folly bids him stray,
Let me not into anger fly
And drive the good in him away.
Teach me to win his trust, that he
Shall keep no secret hid from me.
Lord, strengthen me that I may be .
A fit example for my son.
Grant he may never hear or see
A shameful deed that I have done.
However sorely I am tried,
Let me not undermine his pride.
In spite of years and temples gray,
Still let my spirit beat with joy;
Teach me to share in all his play
And be a comrade with my boy.
Wherever we may chance to be,
Let him find happiness with me.
Lord, as his father, now I pray
For manhood's strength and counsel wise;
Let me deal justly, day by day,
In all that fatherhood implies.
To be his father, keep me fit;
Let me not play the hypocrite!
~Edgar Albert Guest