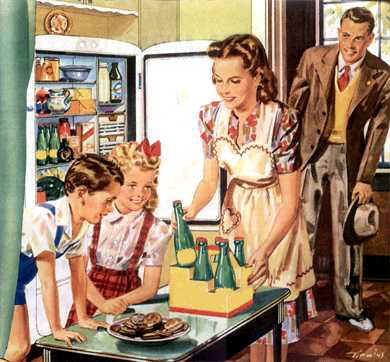 When it comes to menu planning I usually make a sincere effort   to pay attention to the following four areas while I shop or pour over my recipe books.   I seek out meal ideas that are  affordable,  tasty, healthy and easy to prepare.  If there are too many fancy or gourmet ingredients….. I'll usually pass unless it is a very special occasion.   I watch for the sales and purchase the store specials which often include  ground turkey or chicken.   We rarely eat red meat which I enjoy,  or fish which my husband loves.  Grilled Salmon would please him so, and I would love to have a roast for Sunday supper but there is no way we will spend so much money on one meal.  We eat a lot of chicken, beans, brown rice and pasta.  Sometimes we have breakfast for dinner…maybe scrambled eggs or pancakes and sausage.  I'm not complaining….not at all.  We are not hungry as some folks are. We are  blessed.  We don't need gourmet food and I don't believe it is a disgrace when a family has oatmeal or Ramen noodles once in a while for dinner.  What's wrong with peanut butter and jelly or egg salad for lunch?  Do we have to have goat cheese and arugula in order to be healthy?  The elitists  in Hollywood and Washington are beginning to tell us that our regular American fare is not good enough and that they need to teach us how to eat and also provide more welfare programs for us.
Did you know that food has become  political?  Michelle Obama said that there are "Food Deserts" which are low-income urban areas that don't have access to  fresh fruits, vegetables and healthy foods.  Evidently,  if you do not have a car and you live more than 1 mile from a grocery store, you are in a food desert.   Michelle also said that our children are hungry and obese.  She is beginning a 400 million dollar a year program to eliminate these "food deserts."  According to her,  our children are fat because they are forced to eat junk and frequent fast food restaurants because their parents cannot get to the grocery stores.  Really?  I know from personal experience that you can get fat just by eating too much food….just about any food will do it.  Even good healthy food like beans, bananas,  and whole wheat bread can contribute to the pleasingly plump look. 😉  Most of the time we just have too much food in us!!!
More than having access to fruits and vegetables perhaps our children need more stay-at-home mom's who can do some meal planning?  Our parents and grandparents were poor and lived in cities and yet they prepared healthy meals for their families.  My dear mother in law said that she would go into the fields and collect dandelion greens and her mother would prepare them with bacon.  She said they were delicious.  My grandmother would prepare soups,  fried "spuds" & onions,  and homemade breads. If my grandmother were alive today and she lived a mile from a grocery store….she's make the trek each week to the store armed with her weekly menu and prepare some healthy and delicious meals for her family.
Here in America I do not believe there are many who are truly hungry. I could be wrong,  but I have never witnessed this even in poorer neighborhoods. We may not have access to organic blackberries or Dutch cheese but I believe it is possible to  prepare really healthy meals on a budget.  Maybe we do not  actually  have food deserts but "stay- at- home- mother deserts."  Perhaps it is more of a supervision issue than a lack of access issue?
If our grandmothers could raise up healthy children during   the depression years, surely we can do the same. I hope you will get a chance to try out some of my frugal, healthy and delicious recipes….unless of course you are in a "food desert." 😉
Egg Burritos & Orange Slices
4 slices bacon or chopped ham (I try to get Hormel nitrate free on sale and freeze)
Flour tortillas (white or whole wheat)
Cheddar cheese (try to buy in bulk at Costco and freeze)
Chopped mild chilies (ortega canned)
eggs or egg whites
Salsa
If I don't have any fresh oranges, mandarin canned are yummy too.
Frittata Primavera
1 med. onion chopped
1 med red or green bell pepper in strips (can also use frozen)
1 med. potato, peeled and grated (about 1 cup)
1 c. chopped broccoli (fresh or frozen)
1 teas. dried oregano leaves. crushed
1 Tbsp butter 8 eggs or 1 container of egg beaters
Cook onion, pepper potato, broccoli, oregano,  black pepper in butter til tender crisp.  Beat eggs then pour over vegetables. Cover and cook over medium heat for 5-7 min. until eggs are set.
Serve with fruit & bread if desired
Split Pea Soup
Rinse ..2-3 cups of peas. Drain  and begin boiling in water or chicken broth.  5-8 cups of water. Peas should be covered with about an inch of  water over them.  You can add more water if needed.  Add a bay leaf.
Cut up some carrots…very small.  Add some chopped celery.  Add a chopped onion.  Pepper.
If you have any ham  you can add some chopped ham but you don't need to.  Bring to a boil and then turn down to simmer for about 2 hours.  Taste and season.  You can add a bouillon cube or two for more flavor if you desire. Sometimes you need to add more water or broth if it seems to dry.  My boys sometimes like to eat pea soup over brown rice.  If you have a crowd make up some brown rice and serve the pea soup over it.  Really delicious, easy,  and hearty.
Chicken & Rice Tarragon
1 c Rice, uncooked
1/2 ea Onion, chopped
2 ea Cubes bouillon
2 ts Tarragon, crushed
1/4 c Butter
1/4 ts Pepper
2 c Water, boiling
1-2 boneless cooked chicken breasts sliced
Heat butter in a deep skillet. Add rice and onions and
saute', stirring frequently until rice is light brown
and onions are transparent. Dissolve bouillon in
boiling water and pour over rice.  Add cooked chicken slices.
Cover tightly and
simmer until rice is tender (about 20 minutes).
Bean And Rice Burritos
28 oz Water-packed pinto beans
— drained and rinsed
1 c Cooked brown rice — -OR-
– up to double this amount
1 d Chili powder
1 d Garlic powder
1 d Cumin
3/4 c Water
6 Tortillas
—–TOPPINGS—–
1 Head iceberg lettuce
— chopped and dried
1 bn Scallions — chopped
1 Ripe tomato — chopped
Mexican salsa
Place the beans in a saucepan and mash with a potato
masher. Add the cooked rice, spices, and water. Heat
5 to 10 minutes. Meanwhile, prepare the vegetables.
Heat the tortillas quickly (just to soften) in a
preheated skillet, toaster oven, or microwave. Place
a line of bean mixture down the middle of each
tortilla. Top with lettuce, scallions, tomato, and
salsa. Tuck in the top and bottom edges, roll into a
burrito, and serve immediately, topped with additional
salsa if desired
ONE POT STEW
1 can pork & beans
1 can lima beans
1 can black-eyed peas
1/4 c. brown sugar
1 sm. can tomato sauce
1 can peas, drained
1 can kidney beans
1 lb. ground beef or ground turkey
1/8 c. mustard
Brown ground beef. Pour everything else into the pot and let simmer for 15 minutes.
Rotini Stir-Fry
1 package of Rotini pasta cooked and drained
2 tbsp olive oil (or grapeseed oil)
2-3 whole boneless skinless chicken breasts, cut into strips
1 c. fresh broccoli flowerets (or frozen)
1 c. carrots sliced thin
1 c. sliced red onion
1/4 c. water
1/2-1 teas instant bouillon (try to get with no MSG)
1/2 teas dried tarragon leaves, crushed
2-4 tbsp grated Parmesan cheese.
Heat oil. Add chicken onion & veggies. cook until tender crisp.  Add water, bouillon and tarragon.  Add hot cooked pasta and cheese.  Toss and serve.
Turkey and Roasted Red Pepper Meat Loaf
Ingredients:
1 1/2 pounds ground turkey

1 small yellow onion, chopped

1/2 cup bread crumbs

1 egg, beaten

1 cup grated Parmesan

2 tablespoons plus 2 teaspoons Dijon mustard

1 cup flat-leaf parsley, chopped

1 7-ounce jar roasted red peppers, cut into 1/2-inch pieces

salt and pepper

1 tablespoon white wine vinegar

3 tablespoons extra-virgin olive oil

6 cups mixed greens
Heat oven to 400° F.

Combine the turkey, onion, bread crumbs, egg, Parmesan, 2 tablespoons of the mustard, the parsley, red peppers, 3/4 teaspoon salt, and 1/2 teaspoon pepper in a large bowl. Shape the meat into an 8-inch loaf and place in a baking dish. (See Tip, below.)

Bake until no trace of pink remains (internal temperature should be 165° F), about 45 minutes. Transfer to a cutting board and let rest 15 minutes before slicing.

Whisk together the remaining mustard, the vinegar, oil, 1/4 teaspoon salt, and 1/4 teaspoon pepper in a small bowl.

Divide the greens among individual plates and drizzle the vinaigrette over the top. Serve with the sliced meat loaf.
GROUND TURKEY TACOS
1 lbs 99% lean ground turkey
1 tsp garlic powder
1 tsp cumin
1 tsp salt
1 tsp chili powder
1 tsp paprika
1/2 tsp oregano
1/2 small onion, minced
2 tbsp bell pepper, minced
3/4 cup water
1/2 8 oz can tomato sauce
8 large lettuce leaves from Iceberg lettuce
Brown turkey in a large skillet. When no longer pink add dry seasoning and mix well. Add onion, pepper, water and tomato sauce and cover. Simmer on low for about 20 minutes.
Hamburger Soup
1 lb ground meat
1 c. diced onion
1 c. diced celery
1 c. carrot coins
1 clove garlic minced or pressed
4 c. beef broth
1 c. diced potatoes
2 tsp salt
1/2 tsp basil
1/2 tsp thyme
1/2 tsp pepper
1 bay leaf
16 oz crushed tomatoes
In another pot boil water for 1 cup of pasta of choice. Prepare as directed on package. Strain and set aside.
In large dutch oven or stock pot, brown meat and drain. Stir in onion, celery, carrots, garlic, broth, and spices. Cover and simmer for 10 minutes. Stir in tomatoes and their juice. Replace lid and simmer 10 more minutes. Stir in cooked pasta and heat until warmed through.
For more recipes please check out our Recipes & Reflections section. Also, please share any of your favorite recipes and I'll post them.  Blessings,  Anne