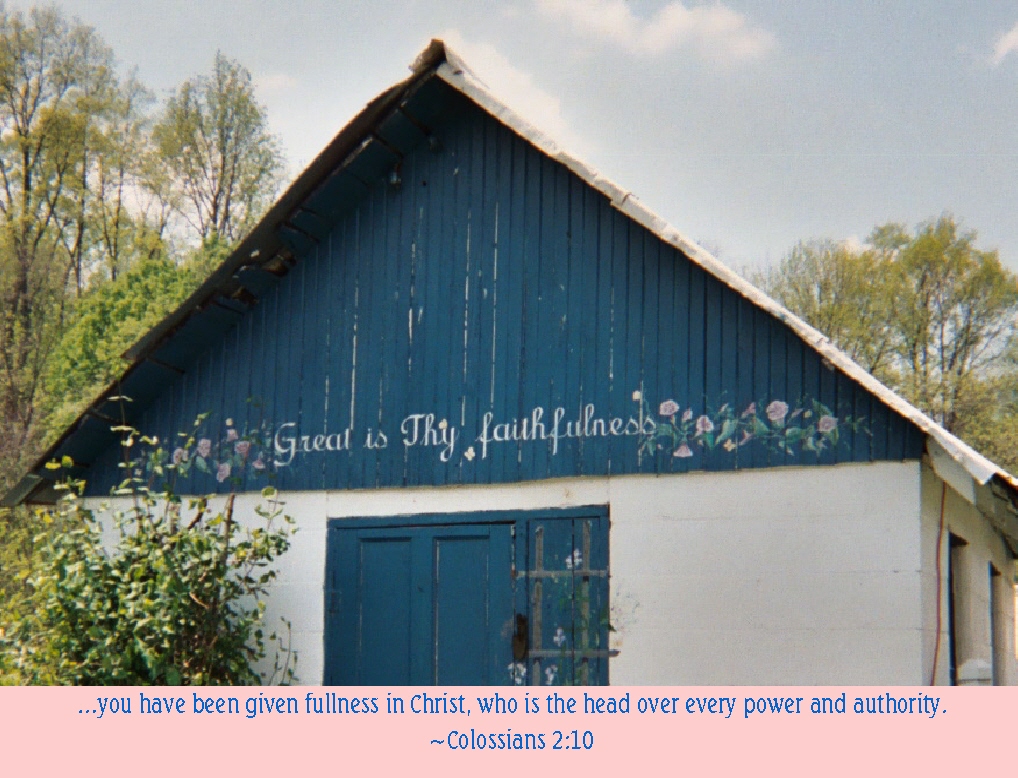 One of my favorite hymns written by Thomas Chisholm is Great is thy faithfulness. I'm not sure when I first heard this hymn…perhaps in church or on television watching a Billy Graham crusade.  Matthew Ward from the group 2nd Chapter of Acts did an amazing and unforgettable job singing this hymn.  This Youtube clip is not the usual arrangement.  I'm the type person who likes everything to stay the same…so at first I did not like this version of the song.  Now though,  I love it!!!  I hope you will enjoy it too.  Same great faith building lyrics.  Perfect for Thanksgiving.  (scroll down past the clock and turn off the website music before beginning this song)  I think you will like it too.  🙂
Great is Thy faithfulness, O God my Father;
There is no shadow of turning with Thee;
Thou changest not, Thy compassions, they fail not;
As Thou hast been, Thou forever will be.
Great is Thy faithfulness!
Great is Thy faithfulness!
Morning by morning new mercies I see.
All I have needed Thy hand hath provided;
Great is Thy faithfulness, Lord, unto me!
Summer and winter and springtime and harvest,
Sun, moon and stars in their courses above
Join with all nature in manifold witness
To Thy great faithfulness, mercy and love.
Pardon for sin and a peace that endureth
Thine own dear presence to cheer and to guide;
Strength for today and bright hope for tomorrow,
Blessings all mine, with ten thousand beside!