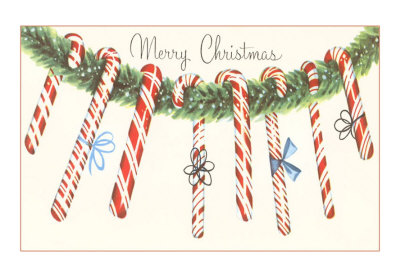 One of my favorite things to do each Christmas is to make some candy to give as gifts. I try to make it a few weeks ahead and freeze it until I'm ready to package it.  Candy travels quite well compared to cookies and so it's nice to send to a long distant friend or relative.  I hope you will enjoy these recipes.
My friend Jane gave this easy recipe to me.  Always a favorite!
Jane's peanut butter cups
1/2 cup butter
1 cup peanut butter
2 cups powdered sugar
1/2 package of chocolate almond bark (walmart)
1 pkg of milk chocolate chips
Combine butter, peanut butter and sugar. Mix thoroughly to form dough. Chill. Form into balls about the size of a large nickle.
Melt together milk chocolate chips and almond bark in microwave 1-3 minutes stiring a few times.
use mini cupcake paper's. Layer melted chocolate, peanut butter ball and top with more melted chocolate. Chill. Makes about 50 cups.
These are a hit and a favorite holiday gift.
1 12 oz bag of butterscotch morsels
1 6 oz  bag of chocolate chips
1 c. salted cocktail peanuts
Microwave morals until smooth.  Add peanuts.
drop spoonfuls onto wax paper.  Cool.
Refrigerate 1 hour.  Store in cool place.
Reindeer Chow
1 stick butter
1 cup chocolate chips
1/2 cup peanut butter
7 cups Rice Chex cereal
2 cups powdered sugar
Melt the butter, chocolate chips, and peanut butter in a roaster; mix. Add cereal and coat well. Put the powdered sugar into a bowl. Add coated cereal and cover with sugar.
Peppermint Bark
I tried these with Nestles white chocolate chips and they did not melt!  They looked like brownish cottage cheese so we could not continue the recipe.  I'm going to try making them with another brand or maybe the almond bark brand.   If anyone has success with another brand please leave a comment for me. I'd appreciate that.  ~Anne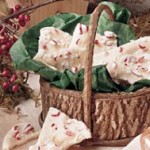 2 pounds white chocolate chips
8 to 10 candy canes (smashed) use strainer to get bigger pieces out
Melt white chocolate in microwave on high, stirring every 30 seconds. Mix in big pieces of smashed candy canes, pour onto cookie sheet covered with plastic wrap. Spread evenly and sprinkle on small candy cane pieces. Cool at room temperature for 15 minutes. Break into chunks.
3 cups walnut halves
1 1/2 cups pecan halves
2 cups sugar
1 cup water
1/4 teaspoon cinnamon
Mix ingredients in heavy skillet. Cook until water disappears and nuts have a sugary appearance. Remove from heat and pour nuts onto a baking sheet. Separate quickly with 2 forks.
pretzels
chocolate
sprinkles
First get some pretzels. Then melt some chocolate. Get a spoon and pour chocolate on the pretzels. Then put sprinkles on them and put them out to dry.
Christmas Crackle Candy
3 3/4 cup sugar
1 1/2 cup light corn syrup
1 cup water
1 teaspoon cinnamon flavoring oil
powdered sugar
Mix first 3 ingredients in a large saucepan. Stir over medium heat until temperature reaches 310 degrees. Stir in flavoring and color. Pour onto greased cookie sheet. Break into pieces.
Disappearing Marshmallow Brownies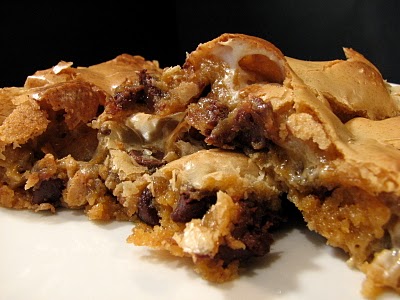 6 oz pkg. butterscotch pieces
1/2 cup margarine
1 1/2 cup self rising flour
2/3 cup packed brown sugar
1tsp vanilla
2 eggs
2 cups miniature marshmallows
12 oz pkg. semi-sweet chocolate pieces
1/2 cup chopped nuts
MELT BUTTERSCOTCH PIECES AND MARGARINE OVER MEDIUM HEAT STIRRING CONSTANTLY. REMOVE cool to lukewarm. add flour sugar vanilla and eggs mix well fold in marshmallows, semi sweet chocolate pieces and nuts beat around about 5 strokes. pour in greased 9 by 13 inch pan bake at 350 for 20 to 25 mins. cool and cut into bars
Almond Bark
As much semi-sweet chocolate as you want
As much white chocolate as you want
Almonds
Melt the chocolate in 2 different saucepans. When they have melted, put them in two different bowls. Add the chocolate in drops and mix them with a knife, so there is a marble effect. Add the almonds and mix again. Put in the refrigerator to cool.
2 cups salted roasted cashews
1 cup sugar
1/2 cup Karo light corn syrup
1 TBSP.  butter
1/2 Tsp. butter flavoring
1 Tsp. real vanilla
1 Tsp. baking soda
Mix cashews sugar and corn syrup in microwavable bowl. Microwave on high for 4 min. Take out and microwave 3 more min. Take it out and add butter, butter flavoring and vanilla. Stir and return to microwave 2 min.  Add baking soda. Stir and fold until mixture is fluffy. Work quickly and spread out evenly on lightly buttered cookie sheet. Let sit until completely cooled. Break into pieces and keep in an airtight bag or container.
7 Layer Bars
1 Stick Butter melted in pan.
1 Cup Graham Cracker Crumbs
1 Cup Angel Flake Coconut
1 Can Burdens Condensed Milk
1/2 Package Hersey's Milk Chocolate Chips
1/2 Package Hersey's Butterscotch Chips
1 Cup Of Your Favorite Chopped Nuts
Layer all ingredients in order listed in a 9×13 cake pan. Then bake at 350 degrees for about 20 min or until it starts to pull away from the side of the pan. Let cool and then cut into squares.
Milky Way Bars
6 milky way candy bars
3/4 (1 1/2 sticks) butter, chopped
6 cups crisp rice cereal
1 cup chopped pecans
6 ounces chocolate bark
Combine candy bars & butter in large microwavable bowl. Microwave til melted.  Stir in cereal and pecans.  Press into a small 9×13 inch pan. Microwave  chocolate bark til melted & pour over cereal layer. Chill til firm.  Cut into bars.
Carnation Fudge Recipe

4 1/2 cups sugar
1 can evaporated milk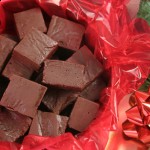 18 oz chocolate chips
2 sticks butter
3 tsp vanilla
3 cups pecans
Mix sugar and evaporated milk in heavy saucepan. Bring mixture to a boil and cook 8 minutes, stirring constantly.
Add last 4 ingredients to hot sugar and milk mixture after it has cooked for 8 minutes.
Stir until smooth then put in buttered pan. Cool. Cut into squares.
Almond Joy Bars

If I am buying a candy bar for myself it will be a peppermint patty, a snickers bar or an almond joy bar.  Most of the time the dark chocolate with the coconut and almonds call my name and I choose the almond joy bar.  One for myself and one for my dear mother-in-law.  I've never tried this recipe before, but hope to this Christmas. It sure sounds yummy!
4 cups shredded coconut
1/4 cup light corn syrup
1 package (11 1/2 oz) milk chocolate pieces (I'll try semi sweet dark)

1/4 cup vegetable shortening (I wonder if butter would work?)

26 whole natural almonds
Line 2 large cookie sheets with waxed paper. Set large wire cooling rack on paper; set aside.
Place coconut in large bowl; set aside.
Place corn syrup in glass bowl. Microwave on high 1 minute or until syrup boils. Immediately pour over coconut. Work warm syrup into coconut using the back of a wooden spoon until coconut is thoroughly coated.

Shape coconut mixture into walnut size (approx 1 Tbsp) balls.
Place 2 inches apart on wire racks. Let dry 10 minutes. Re-roll coconut balls so there are no loose ends of coconut sticking up.
Place milk chocolate and shortening in 1 1/2 quart microwave safe bowl. Microwave on high 1-2 minutes or until mixture can be stirred smooth and is glossy; stirring once or twice.
Working quickly, spoon 1 level measuring Tbsp of chocolate over each coconut ball, making sure chocolate coats and letting excess chocolate drip down onto waxed paper.
While chocolate coating is still soft, lightly press whole almond on top of each.
Let stand to set or place in refrigerator. Store in single layer in airtight container.
Keeps best if refrigerated.
Christmas Logs
These are super easy and delicious.  My son and I made these and he was so happy!! ~Anne

12 ounces milk chocolate chips
6 ounces peanuts
1 (5 ounce) can chow mein noodles
Red sugar decorating crystals

Melt chocolate in microwave or in top of double boiler.
Add the noodles (being careful not break them) and the peanuts.
Drop by spoonfuls onto cookie sheet. Sprinkle with red sugar crystals.
Put in refrigerator for 1/2 hour or in the freezer for 15 minutes. Remove from pan. Keep refrigerated. Makes about 26