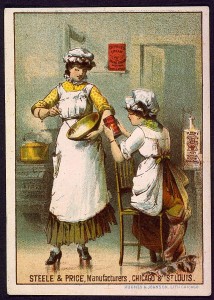 These muffins are moist and delicious and a good treat to prepare and share with others.  Enjoy!
1 2/3 c. flour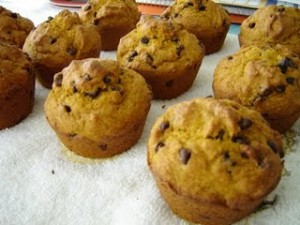 1 cup sugar
1 Tbsp pumpkin pie spice
1 tsp. baking soda
1tsp. baking powder
1/2 c. sliced almonds
1/4 tsp. salt
1 cup plain pumpkin
1/2 cup butter melted
1 cup chocolate chips
Brown almonds. Cool.     Mix Dry Ingredients.  Mix eggs and wet ingredients.
Stir in Chocolate chips and almonds and pour over dry ingredients.  Fold in with rubber spatula.  Bake 350