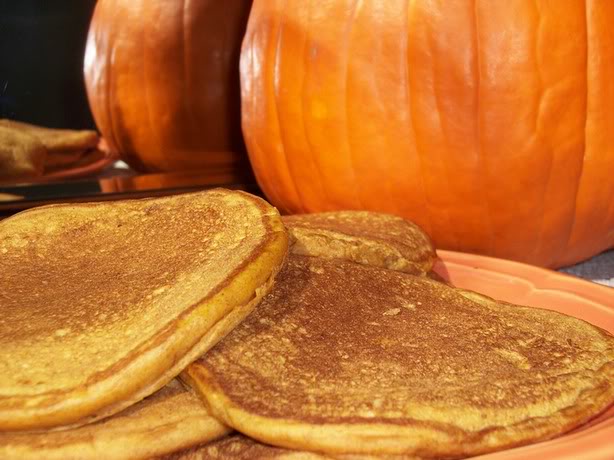 I found this recipe in the Oct/Nov Taste of Home magazine.  This pancake recipe sounds so yummy;  I just might prepare  it for dinner rather than breakfast.
1/2 c. butter cubed
1/4 cup maple syrup
3/4 tsp. ground cinnamon
1/4tsp. ground nutmeg
1/2 c. chopped pecans, toasted
1/2 c. flour
2 tbsp brown sugar
2 tsp baking powder
1 tsp. salt
2 eggs
1 1/3 c.  milk
1/4 c. canned pumpkin
1/2 c. ricotta cheese
In a heavy saucepan cook butter over med. heat until golden brown, add syrum, cinnamon and nutmeg.  Remove from hear& stir in pecans.
Combine flour, brown sugar, baking powder and salt.  In another bowl whisk eggs milk pumpkin and cheese.  Stir into dry ingredients  just til moistened.
Drop batter by 1/4 cupfuls onto a greased hot griddle.  Serve with brown butter.