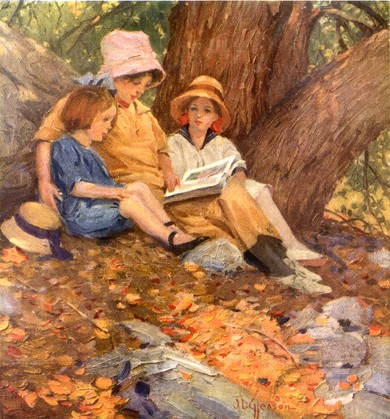 I cannot weave a tapestry, whose vibrant colors gleam,
But I can thread a needle, and sew a little seam.
I have no silver notes to turn into a lovely song,
But I can sit and listen to the tune and hum along.
I cannot preach a sermon, to edify the year,
But I can say a little prayer, the Lord can always hear.
I cannot climb a mountain, all wreathed in clouds of white,
But I can walk a woodland path, and feel my heart grow light.
I cannot paint a masterpiece, I cannot carve in stone,
But there is something I can do, that is my very own.
for though I do not weave or climb, nor paint, or carve, or sing,
Somehow I find a bit of God….in every living thing.
~Grace E. Easley