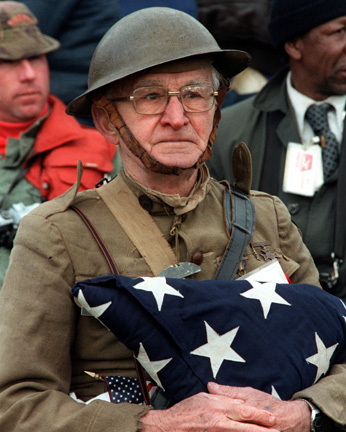 Joseph Ambrose, an 86-year-old World War I veteran, attends the dedication day parade for the Vietnam Veterans Memorial.  He is holding the flag that covered the casket of his son, who was killed in the Korean War.
When you see someone in a uniform,
Someone who serves us all,
Doing military duty,
Answering their country's call,
Take a moment to thank them
For protecting what you hold dear;
Tell them you are proud of them;
Make it very clear.
Just tap them on the shoulder,
Give a smile, and say,
"Thanks for what you're doing
To keep us safe in the USA!"
By Joanna Fuchs