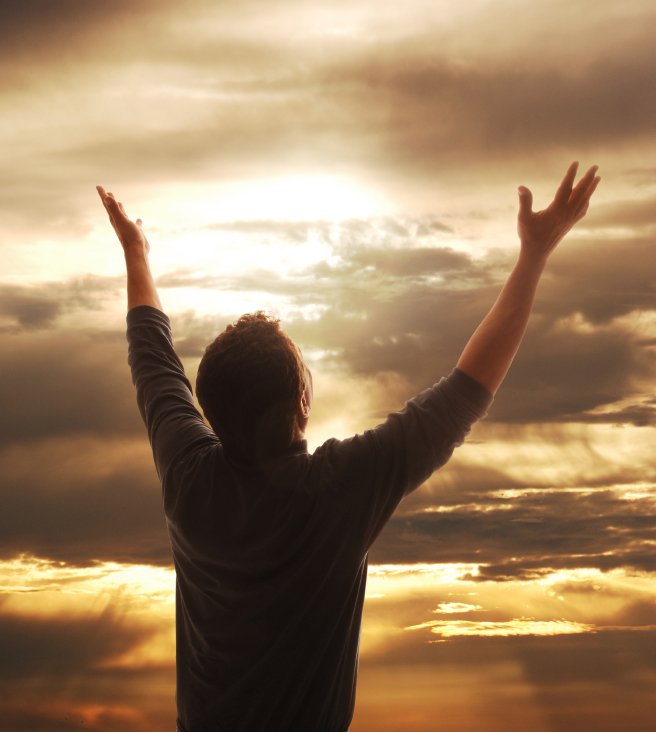 My dear sister came for a visit this week and she mentioned something that I found intriguing and thought was worth sharing with my homeschool friends. We had the opportunity to get out one evening and decided to visit a local Italian Restaurant in our neighborhood. The music at this restaurant was loud and blaring…not conducive to a peaceful dining experience or even a good conversation. My older sister who is somewhat bolder than I am (although I can be bold sometimes myself) asked the waitress if she could put on some nicer music…something classical…or perhaps an Italian opera or something similar. Minutes later the rock-n-roll was off and Frank Sinatra was on. Much better. My sister informed me that she was not complaining…but simply commenting on the music. I did not need any explanation as I was bothered by the loud music as well. She remarked that her husband and her were on a 24 hour fast from complaining. I had never heard this before but I immediately warmed up to this idea and wanted to hear more.
Complaining has been defined as "an expression of unhappiness, dissatisfaction, or discontent." Sometimes a complaint continues on and on….it becomes chronic and before you know it you have become a whiner constantly punishing your friends, family and children with your misery.
The Bible is full of verses about grumbling and complaining. Complaining is the outward expression of discontent from within and it is the opposite of trust and faith. When the children of Israel complained , it displeased the Lord. When we complain all the time we are in a way saying that we do not believe Romans 8:28 that "All things work together for good to those who love the Lord….and are called according to His good purpose."
I'm ashamed to say that I spend a good deal of my time engaging in this very thing. Complaints abound about my aches and pains….about being tired…about the never ending laundry pile…the dishes and the price of beef. I complain about the long hot summers…the economy, our President and representatives. Each day upon arising instead of rejoicing in the Lord's mercy and grace, I complain about my aching back…as if this complaining will make the pain go away. Sadly, I have become a chronic complainer and this whining breeds even more discontent and steals my joy.
When my children whine about something I'm quick to remind them of the verse in Philippians 2:14 "Do everything without complaining or arguing." Sometimes I even remove a privilege from them if they complain too often about something. I've threatened "no lunch" if they complain about the food. Philippians 4:8 reminds all believers to dwell upon the "good and virtuous" things . Instead of complaining we should be praising and trusting that the Lord is refining and teaching us patience and endurance. We should be praising Him knowing that He is faithful to complete the work He has begun in our lives.
I'm afraid that perhaps my complaints have become a part of my personality and lifestyle. I cannot change this habit overnight and that's why I am intrigued by the idea of a 24 hour fast. This is a baby step towards a new way of thinking. If I decide to never complain again, surely I will quickly fail. But if I pray and ask God to help me for 24 hours to have a grateful heart and not complain about anything….perhaps I will have some success and begin to have victory in this area. At least if I try the Lord can begin to change my heart….If I'm mindful of this sin maybe then I will begin to change and start counting my blessings instead. My prayer is that the Lord will renew my mind and cleanse my thought life. My children who often copy my behavior and parrot my words will be better off for sure, and my husband will be blessed as well. Thanks for reading my thoughts on this, please pray that the Lord will help us to have hearts full of gratitude and joy. ~Anne
Ephesians 4:29
Let no corrupting talk come out of your mouths, but only such as is good for building up, as fits the occasion, that it may give grace to those who hear.
1 Peter 4:9
Show hospitality to one another without grumbling.
Psalm 106:25
They murmured in their tents, and did not obey the voice of the Lord.
Romans 8:28
All things work together for good to those who love God, to those who are the called according to His purpose"
Matt. 12:36-37 "But I say to you that for every idle word men may speak, they will give account of it in the day of judgment. For by your words you will be justified, and by your words you will be condemned"
"The sun was shining in my eyes, and I could barely see to do the necessary task that was allotted me. Resentment of the vivid glow, I started to complain. When all at once upon the air I heard the blind man's cane." Musselman, Earl