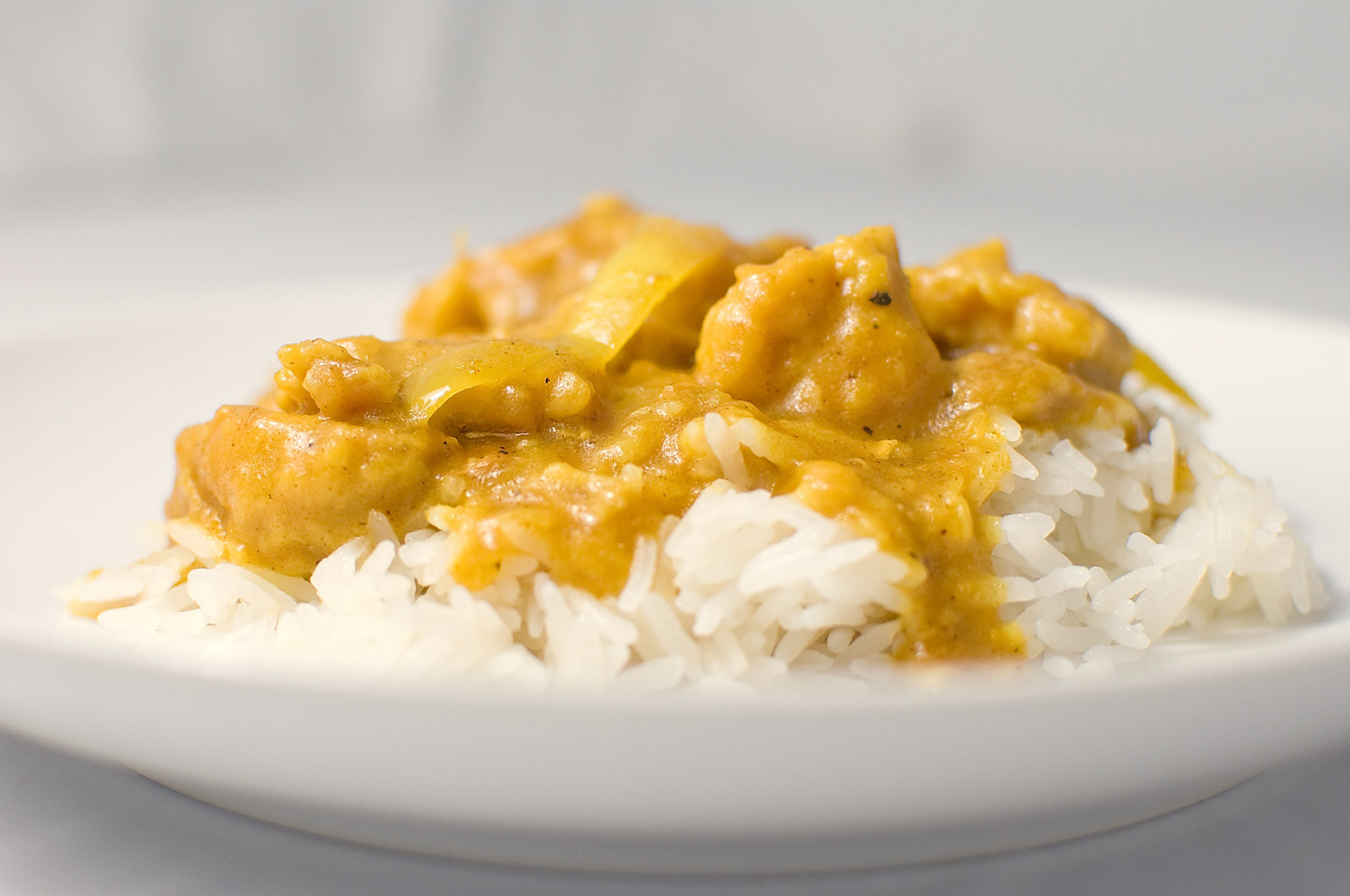 I love to have curry with rice for dinner.  It's so good for you and now they are discovering that turmeric has so many health benefits including reducing inflammation and bone pain. I definitely need to start making more curry dishes for my family.
2 onions, sliced
2 cloves garlic, minced
2 tbsp oil
1 stick cinnamon
1/4 tsp whole cloves
1 Tbsp turmeric
1 tsp ginger
1 tsp cumin
2 tbsp coriander
1 3-4 lb chicken.  (1-2 cups deboned chicken)
2 cups tomato juice or sauce
1 c. chicken broth
(Thinly sliced carrot, celery, potato,  or other vegetables may be added)
Saute onions and garlic in stock pot.  Add seasonings and saute together.  Add chicken.  Add rest of ingredients and simmer for one or two hours.  Thicken with cornstarch dissolved in a little cold water if desired.  Serve with brown or white rice.