The Letter of Columbus to Luis De Sant Angel Announcing His Discovery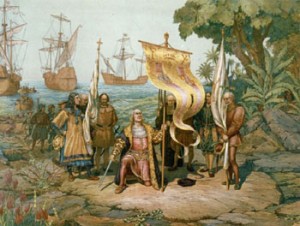 The following letter was written by Columbus, near the end of his return voyage, to Luis de Sant Angel, Treasurer of Aragon, who had given him substantial help in fitting out his expedition. This announcement of his discovery of the West Indies was evidently intended for the eyes of Ferdinand and Isabella. The text of the present translation is taken from American History Leaflets, edited by Professors Hart and Channing.
You can download the entire letter in PDF format.
{filelink=2}