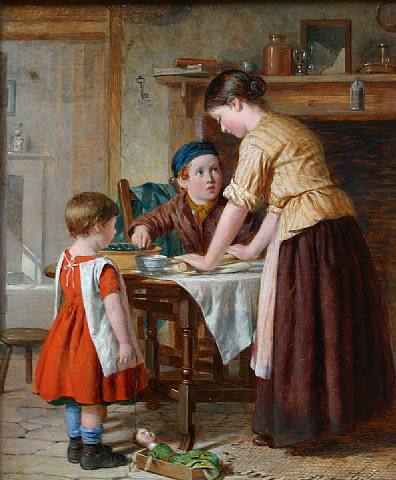 Recently our local grocery stores have been selling Betty Crocker cake mixes for a dollar or less a box. When the cake mixes go on sale, I usually buy a few extra boxes to use during the year for Birthday cakes or even cookies. Do you have any boxed cake mixes in your pantry? If you are in the mood for delicious cookies instead of cake use your cake mix as a cookie mix. It's super easy and you can be creative and experiment using different ingredients to make your cookies extra special. You can add nuts, raisins, dried cranberries, chocolate chips….or anything you have on hand that sounds good. Today I'm making a spice cake mix cookie and I will probably add walnuts…maybe chocolate chips or raisins.
Any kind of cake mix
2 Tbsp. water
2 eggs
1/2 cup oil
1 tsp. extract
1/2 cup pecans/walnuts/other
To fancy up the cookies you can Drop batter into bowl of confectioners sugar (about a tsp of batter per cookie, depending on size of cookie you want). Roll in sugar until it is in approximate shape of a ball. Cook at 350 degrees for 8-10 minutes.
Devils Food Cake is good with a small amount of almond extract. Yellow Cake Mix goes well with vanilla or lemon extract. Possibly White Cake Mix with almond extract.  For more recipes please visit  recipes and reflections.