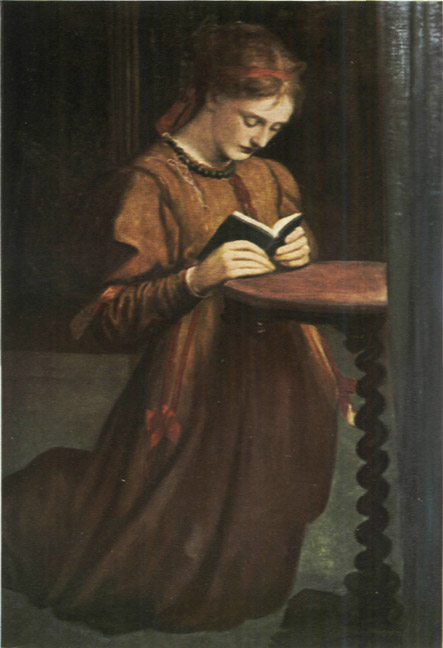 This year we are using the A Beka Themes in Literature for part of our English credit.  Although we are not reading every single story and poem in this book, so much of it is wonderful and worthwhile.  We also find it helpful to look up some of the poems, authors and stories on youtube for more information.  Using curriculum that is in Christian perspective makes all the difference and turns an ordinary assignment into a worldview lesson…or opportunity for discipleship.  A government school program (charter etc.)  would not accept this program because of the Christian bias.
Make no great account of what man is for you or against you, but mind and take care of this, that God be with you in everything you do.
Have a good conscience, and God shall well defend you; for no man's malice can hurt him whom God wills to help.
If you know how to be silent and to suffer, you shall without doubt see the help of the Lord.
He himself knows the time and the manner of your deliverance; and therefore  it is your part to resign yourself into His hands.
It belongs to God to help us and deliver us from all trouble.
Many a time it is of much advantage towards keeping us in greater humility that others know and rebuke our faults.
When a man humbles himself for his faults, then he readily pacifies others, and easily satisfies those who are angry with him.
God protects the humble man and delivers him; the humble He loves and consoles; to the humble He inclines Himself on the humble He bestows abundant grace; and, after he has been brought low, He raises him up to glory.
To the humble man He reveals His secrets, and sweetly draws and invites him to Himself.
The humble man, though he suffer shame, remains in great peace; for he relies upon God and not upon the world.
Never think that you have made any progress, unless you esteem yourself inferior to all.