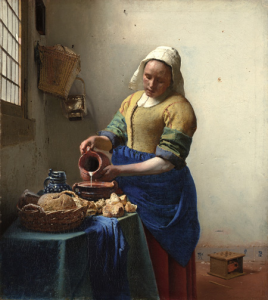 *ITALIAN CHICKEN STEW*
4 boneless skinless chicken breast halves, cut into 1 1/2″ pieces
1 can Cannelloni Beans ( I couldn't find these on the shelf and just substituted white beans)
1 can kidney beans
1 14 oz can of diced tomatoes undrained
1 cup chopped celery
1 cup sliced carrots
2 small garlic cloves coarsely chopped
1 cup water
1/2 cup dry red wine
3 tbsp. tomato paste
1 tbsp. sugar
1 1/2 tsp. dried Italian Seasonings
In a 4 qt. Crock pot combine chicken, beans, tomatoes, celery, carrots and garlic; mix well. In medium bowl, combine all remaining ingredients; mix well. Pour over chicken and vegetables; mix well.
Cover and cook on low setting for 8-10 hours or on high for 5-6, or till vegetables are tender.
*HERBED ROAST BEEF*
3-pound boneless beef tip roast
1 tsp. salt
1 tsp. mixed dried herb leaves
1/2 tsp.pepper
2 cloves garlic, finely chopped
1 cup balsamic vinegar (or use red wine vinegar)
Spray 12″ skillet with cooking spray; heat over medium-high heat. Cook beef in skillet about 5 minutes until brown on all sides. Sprinkle with salt, herbs and pepper.
Place garlic in a 4-5 quart slow cooker. Place beef on garlic. Pour vinegar over beef
*ALL DAY MACARONI AND CHEESE*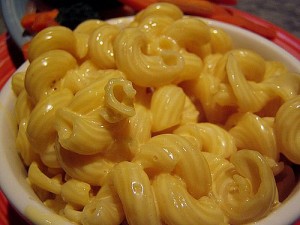 8 ounces elbow macaroni, cooked and drained
4 cups(16 ounces) shredded sharp Cheddar Cheese
1 can (12 ounces) evaporated milk
1 1/2 cups milk
2 eggs
1 teaspoon salt
1/2 teaspoon black pepper
Place the cooked macaroni in crock pot that has been sprayed with nonstick cooking spray. Add the remaining ingredients, all except 1 cup of the cheese, mix well. Sprinkle with the remaining 1 cup of cheese and then cover and cook on low setting for 5 to 6 hours or until the mixture is firm and golden around the edges. Do not remove the cover or stir until it has finished cooking.
*Crock Pot Hamburger Soup*
1 lb. lean ground beef
1/4 tsp. pepper
1/4 tsp. oregano
1/4 tsp. basil
1/4 tsp. seasoned salt
1 env. onion soup mix
1 (8 oz.) can tomato sauce
1 tbsp. soy sauce
1 c. celery chopped
1 c. carrots,sliced
1/2 c. macaroni, cooked
1/4 c. Parmesan cheese, grated
Crumble beef into slow-cooking pot. Add pepper, oregano, basil, seasoned salt and dry onion soup mix. Stir in 3 cups boiling water, tomato sauce and soy sauce, then add celery and carrots. Cover and cook on low for 6 to 8 hours. Turn control on high. Add cooked macaroni and Parmesan cheese. Cover and cook on high for 10-15 minutes. Other vegetables may be added, if desired.
*HUNTER'S CROCKPOT BEANS*
1 lb. ground beef
3/4 lb. fried crumbled bacon
1 c. chopped onions
1 c. ketchup
1/4 c. brown sugar
1/2 tsp. pepper
1 tsp. hickory smoke flavoring
1 lb. can each pork and beans, lima
beans, butter beans, and kidney
beans
Cook on low in crockpot for 4-8 hours. The longer it cooks, the smokier it tastes.
*ENCHILADA CASSEROLE*
2 lbs. lean ground beef
1 med. onion, chopped
1 clove garlic, minced (I use 1 tsp.
garlic powder)
1 (15 oz.) can tomato sauce
2 to 3 tbsp. chili powder or to taste
Salt & pepper
8 flour tortillas
1 can cream of chicken soup
3/4 c. milk
2 c. Cheddar cheese, shredded
Brown beef, onion and garlic. Add tomato sauce and chili powder; salt and pepper. Heat thoroughly. Spray crock pot with Pam. Line with 2 tortillas. Cover with 1/3 of meat mixture and cheese. Layer 2 more times beginning with tortillas, meat mixture and cheese. Top with 2 more tortillas. Combine soup and milk. Pour over top tortillas. Sprinkle with remaining cheese. Cook on low for 4 to 5 hours. (Can also be baked in casserole dish in oven at 350 degrees for 45 minutes).
*Apple Chicken Curry*
6-ounce can frozen apple juice concentrate
1/8 teaspoon ground nutmeg
1-3 teaspoons curry powder
2 tablespoons butter
1 onion, chopped
2 garlic cloves, minced
6 boneless, skinless chicken breasts
Salt and pepper to taste
3 Granny Smith apples, cored and thickly sliced
1/3 cup chicken broth
1 tablespoon cornstarch
Combine thawed apple juice concentrate, nutmeg, and
curry powder.
Combine butter, onions, and garlic.
Microwave or saute  on high for 1-2 minutes until onion is softened. Place
mixture in bottom of 3-4 quart slow cooker.
Dip each chicken breast into the juice mixture to coat and place
in crockpot over onions. Pour any remaining juice mixture over the
chicken. Add salt and pepper to taste.
Cover and cook on low for 5-6 hours until chicken is almost
cooked. Add apples and cook 40-50 minutes longer on low until
apples are tender and chicken is thoroughly cooked.
Mix together broth and cornstarch in a small bowl and stir into
the liquid in crockpot. Cover and cook on high heat, stirring
occasionally, until sauce is thickened and bubbly, 10-15 minutes.
Serve with some hot cooked brown rice.
(If the sauce doesn't get thick enough, just add more
cornstarch mixed with chicken broth or apple juice).
*Super Easy Creamy Chicken*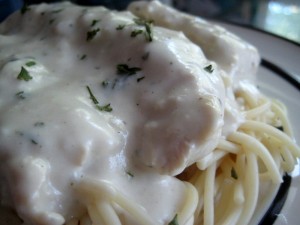 Combine the following ingredients in the crockpot and cook on low for 8 hours. It  is easy and delicious as well. Serve over rice or pasta.
Three large chicken breasts
One can of cream of chicken soup
One package of reduced fat cream cheese (4 0z)
Italian seasoning (a teaspoon or so. eyeball it.)
I did not have any Italian Seasoning on hand, so I went to my yard and picked off a nice stem of Rosemary….I also added some oregano.  The Rosemary added such a nice flavor to the creamy white sauce. I'm going to make this recipe again very soon! ~Anne