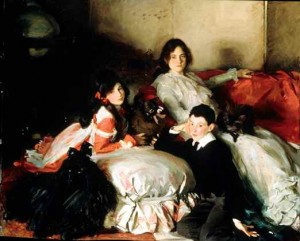 Sometimes I need to remind myself why I homeschool.  It's not just a preference or something I will try.  It's not about the academics or about my rejecting the government schools.  It's about obeying and following the Lord's commands to teach my children about His goodness, His faithfulness, His commands,  and His Holiness.  It's about them coming to know Him and love Him with all their hearts and one day passing this on to their children…my grandchildren…who will pass it on to their children.  It's really about eternity and I am so shortsighted that I forget this.  Psalm 78 helps me remember.  ~Anne
O my people, hear my teaching;
listen to the words of my mouth.
2 I will open my mouth in parables,
I will utter hidden things, things from of old-
3 what we have heard and known,
what our fathers have told us.
4 We will not hide them from their children;
we will tell the next generation
the praiseworthy deeds of the LORD,
his power, and the wonders he has done.
5 He decreed statutes for Jacob
and established the law in Israel,
which he commanded our forefathers
to teach their children,
6 so the next generation would know them,
even the children yet to be born,
and they in turn would tell their children.
7 Then they would put their trust in God
and would not forget his deeds
but would keep his commands.