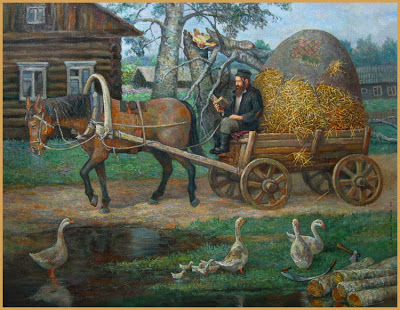 Please take a moment to digest this provocative article by a Rabbi from Teaneck, N.J. It is far and away the most succinct and thoughtful explanation of how our nation is changing. The article
appeared in The Israel National News, and is directed to Jewish readership. 70% of American Jews vote as Democrats. The Rabbi has some interesting comments in that regard.
Rabbi Steven Pruzansky is the spiritual leader of Congregation Bnai Yeshurun in Teaneck, New Jersey.
The most charitable way of explaining the election results of 2012 is
that Americans voted for the status quo – for the incumbent President
and for a divided Congress. They must enjoy gridlock, partisanship,
incompetence, economic stagnation and avoidance of responsibility.
And fewer people voted.
But as we awake from the nightmare, it is important to eschew the
facile explanations for the Romney defeat that will prevail among the
chattering classes. Romney did not lose because of the effects of
Hurricane Sandy that devastated this area, nor did he lose because he ran a poor campaign, nor did he lose because the Republicans could have chosen better candidates, nor did he lose because Obama benefited from a slight uptick in the economy due to the business cycle.
Romney lost because he didn't get enough votes to win.
That might seem obvious, but not for the obvious reasons. Romney lost because the conservative virtues – the traditional American virtues – of liberty, hard work, free enterprise, private initiative and
aspirations to moral greatness – no longer inspire or animate a majority of the electorate. Read more...